This site is dedicated to all those veterans that made it possible for us to serve this great country of ours. Special thanks are to those that gave their all during war and peace. It is because of them, that we have this great country of ours which we live, work and play in. When it was time to answer the call to serve, we did so, unhesitatingly. Promises were made, but every day, we hear of these promises being broken time after time.

One way of letting people know of these broken promises is to become an active member of a Service Organization and write letters to the Editor and to your Congressional Representatives and Senators (see links below for the ones we are involved with.) Below is a letter my wife wrote to the editor of the Wyoming Tribune Eagle that was published on April 19, 1999 concerning the VA Disability Boards not thinking logically.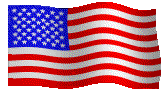 The flag we have served under still flies proudly.





"As of 6 April 2005, I am no longer married to Carmen Vaughan and she has no further interest in this web page"



VA DISABILITY BOARD CAN'T THINK LOGICALLY
Three years ago, my husband applied to have his disability rating increased from 80 percent to 100 percent. To this day, the local board at the Cheyenne VA Medical Center has not approved it.

Three times, the board used language that is ambiguous at best when denying him his request. The first denial was "Even tho he meets the minimum scheduler requirement, this request is denied." Now, when I went to school, either you met the requirement or you did not. There was no in between.

The second denial quoted a doctor "...His unemployment is not due to disability, rather it is based on lack of employment opportunities ..." How absurd, as he is an MD, not an employment specialist. (He is no longer at the Cheyenne VA.) The third denial was even more absurd "...Even tho he submitted job search records, his job reject letters indicate he did not go to any job interviews." It turns out I drove him to each and every one of his job interviews.

Now each of the reasons above indicates that the board has some serious problems. Is it that they are so overworked, they cannot think logically? That due to this being a small VA facility, they have trouble accepting facts? Or do they abuse the power of their position? Maybe they are just plain adversarial towards veterans in the local area?

The point to be considered is that veterans did not ask for their disabilities. All we want is to have our disabilities recognized for what they are, in a timely and just manner.

While the treatment has been outstanding (with the exception of two doctors) this letter in no ways tends to bring negative comments as far as the treatment goes, just the Benefits Division of the local VA.

Carmen L. Vaughan
Cheyenne

As of June 18, 1999, the local board still has not decided on his appeals yet. A copy of this letter was sent to our two Senators and one Representative.

This is the way to let them know how we feel and the need for them to intervene if necessary.

My thanks to several people. My wife for helping me with this web page and for letting me place her Letter to the Editor here; my friend Anita, who gave me the idea to publish this site and to another friend, Dave, for helping me out when I needed it.

UPDATES
August 5, 1999: They still have not rendered a proper decision on his case.

September 15, 1999: They still have not rendered a proper decision on this case (waiting for ANOTHER review at the local level.)

October 20, 1999: They still have not rendered a decision.

November 30, 1999: They still have not rendered a decision. Unfortunately, it looks like it will be going to the Board of Veterans Appeals (BVA.)

December 27, 1999: They still have NOT come up with a decision. NOTE: THE REASON WHY I DID THIS SITE IS TO LET OTHER VETS KNOW THEY ARE NOT ALONE AND TO LET NON VETS KNOW THE PROBLEMS WE ARE EXPERIENCING.

January 4, 2000: My case is STILL waiting the appeal board. And, I just found out, it is STILL ON TOP OF THE STACK (since Oct 99.)

January 25, 2000: I received notice that the board had rendered their latest decision. Once again, they denied my claim. Some of their comments were so absurd, that I had to submit another appeal and not let it go to the BVA without my comments.

March 3, 2000: Since our last update, the VA had denied him twice now. Each time, the reasons were different. He has not given up and will continue to fight for his benefits.

March 3, 2000: Since the last update last month, the VA had him go thru another physical to see if his condition was worse than the last physical in 96. Also, on January 21, 2000, ABC 20/20 was supposed to air an item on "Missing VA Medical Records". They did not, and we sent two e-mails to them asking the status of the airing, with no Answer. (This finally aired on 6/2/00.) In fact, the VA has stated that they wish to see portions of his A/D medical records pertaining to how they treated him earlier, but those entries cannot be found. Mention of this was made to one of our U. S. Senators on this and a letter was published by Carmen in the local paper on Feb 10, 2000.

April 6, 2000: In the Wyoming Tribune Eagle, dated this date on page A6. "Some Gulf War vets die waiting for VA benefits" On an AP wire, there is an article that some Gulf War vets are dying from amyotrophic lateral sclerosis (ALS) or more commonly known as Lou Gehrig's disease. As was the case with Viet Nam vets, when they complained of health problems from Agent Orange, they were told it was all in their heads. This is the same song, but a different tune. If you know of any Gulf War vet who is showing signs of medical problems make sure they contact the VA and to help them in their battles with the VA.

April 20, 2000: We have heard that the doctor that made the comments about disability and unemployability has been moved to the VA Clinic in Billings, Montana.

June 2, 2000: A book worthreading is called "Blind Eye" by James B. Stewart. This book details how the medical profession (including the VA medical system) allowed a serial killer to practice medicine.

August 4, 2000: On July 26, 2000, there was an item about the VA in Denver CO. (KUSA, channel 9), that refused to take in a 27 year Army veteran (with four tours in Viet Nam) because 1) he was ONLY 30% disabled and 2) there was "no way they could treat him on a 24 hour day respirator care." We sent an e-mail to Dateline and our Congressional Delegation on this and we called it a National Disgrace.

August 13, 2000: RE: Concerning the above item, we sent a Letter to the Editor on this and it was published in this mornings paper.

August 23, 2000: On a lighter note (for a change), while Carmen was at the VA, for an appointment, she had to have some lab tests and other things scheduled. As soon as she went to the counter for the staff to input the data into the VA computer, it went down. And the other funny part was, no one knew how to schedule her using the old fasion way (manual way.) This was until a senior person from MAS arrived and had to tell them how to do it.

November 7, 2000: Once again, the local rating board disapproved my request for 100%, causing me to file yet ANOTHER appeal. Some have asked me if I will give up. The answer is a very resounding NO! I will not give up.

November 20 & 21, 2000: On Denver Channel 7, KGMH, Ferrugia File, there was a report about a AF Veteran that had been trying for disability for 30 years for non physical problems (when he was discharged in the 60s, VA never looked at his records and he did not pursue the claim.) He finally put the claim in about six years ago. They finally decided in his favor (DAV helped him on this.) However, when they (Denver VA) finally set up a date for him to sign the paperwork he passed away the day PRIOR to this meeting. DAV is continuing the fight for his surviving children to receive the money he SHOULD have gotten in the beginning.

January 10, 2001: This will probably be the final note on this. Due to comments made by the VA above, my request for SSD was disapproved. For those struggling with the VA and the SSA, DO NOT GIVE UP AND QUIT.

February 2, 2001: On the Fleecing of America segment of NBC Nightly News with Tom Brokaw on 1/23/01, was an item concerning the VA Laundry bill. Right now, it costs the VA approximately $52 million to take care of 166 million pounds of dirty linen annualy. During a GAO investigation of the VA hospital in Albany, New York, while the hospital said it saved $80,000 by contracting out to a private laudry service, the GAO found out it may have actually overpaid by as much as $750,000. My question is this: If this happenes at one VA hosptial, how many others are like this? The money saved could hire more competent people for disability boards.

July 1, 2001: Today is my fifth anniversary of trying to get the VA to give me my 100% and/or unemployability. So far, other than having ANOTHER C&P Exam nothing has changed since the last update. Their denials are still the same (not worded the same but just as ignorant as the previous ones.) I vow to my fellow veterans that I will not give up this fight against the VA.

July 6, 2001: On July 6, 2001, we received a letter from the local benefits office concerning my latest application. The front page was ok, but on the second and third pages they had ANOTHER veteran's name and in a paragraph they told me what my VA file claim number was. The only problem is, the claim number they gave me is NOT mine. A copy of the letter was sent to our congressional delegation on this grave, important matter and asking that the issue be brought before Veterans Affairs Committees in both the House and the Senate. This has me wondering how many other's are misrouted because of wrong claim numbers and how many vets have their social security number floating around out there. I urge each and every person who sees this to check their paperwork from the VA and write their members of Congress on this matter if they see that it is wrong.

July 11, 2001: While this does not affect me personally, I thought it should be posted here:

Lately there have been cases of documents not being filed correctly in the VA medical records, records asked for but problems with those sent and, documents sent that do not belong to the individual concerned. First, is an individual here in Cheyenne that had to hand carry his VA medical records. He took a look in them only to find a complete mental health evaluation and current clinic notes. The only problem? Those documents did not belong to him, but another individual. The second case is a Navy Veteran who had a letter published in the Wyoming Tribune Eagle on 7/8/01. This letter tells of his problems with the National Personnel Records Center that told everyone in town of his problems when he asked for his records from during the Korean War. About four months after he asked for them he received them. A few months later, he took a real close look at them only to find out those records belonged to another veteran with the same name and initial. He sent them back with another request and a letter to our U. S. Representative. As of 7/8/01 there has been no response. The above are only two (2) examples of how the Federal Bureaucratic system does not work because the bureaucrats make stupid mistakes.

July 14, 2001: On 7/6/01 I received a letter from the VA Benefits Division that had the wrong name and claim number/social security number on pages 2 and 3. This was corrected after I sent my representative from the American Legion a fax on this. I did get a corrected copy, with my name and claim number on pages 2 and 3. This letter says that on April 21, 2001, they requested any further information that might help my claim. This letter dated July 3 and July 10 states that I did not submit any information. So, I completed the VA Form 21-4138 with further information. While going thru my files this morning, I found a VA Form 21-4138 (JF) with a date of April 26, 2001 and a "RECEIVED" stamp for the "VETERANS BENEFITS CHEYENNE WY". This form is attached to a fax I am sending to him this date. Now, I wonder who is checking accuracy of the paperwork that goes IN and OUT of the Benefits Division. I ask that this memo be placed in my file with American Legion Service Office at the Cheyenne VA and a copy given to the Director of the Cheyenne VA so he can forward it to VISN 19 for appropriate action. Is it any wonder that veterans are upset at the system that is supposed to be there for us?

Sept 30, 2001: Yes, the battle for my Unemployability increase in August, with the VA was won earlier this month. Now my next battle is for the Concurrent Receipt for our Military Retirees to be able to receive their VA disability compensation (tax-free) AND their Military Retired Pay (taxable.) With the co-sponsors that are on board for both the House and Senate bills we need each and every one of us to contact our Congressional Delegation on this important matter. It will take a concerted effort but I believe we can succeed in this area. Another area that needs to be continually checked is the information coming from the Veterans Benefits Administration. When you receive paperwork (regardless of what it is) double check your name to make sure it is spelled correctly and your VA case number (normally your SSAN) is correct. The latest error problem happened on Sept. 25, 2001 to Carmen (my wife) where VA misspelled her name on a Statement of Service (and we all know how important it is.)

Feb 9, 2002: Since my last update (above) I have more information: On Dec. 15, 2001, I was seen at the Denver CO. VA Pain Clinic, where after 5 + years of telling and fighting the VA, I was finally given a name for what I have (in addition to the Tumor.) It is called Fibromyalgia and Chronic Myofascial Pain. In other words, my muscles and nerves are going (and in some cases gone.) Consequently, I have had my claim reopened to ask for a retroactive date to 1996. Now, as I stated in the Sept. 30th input above, my current activity is to work on Concurrent Receipt. This session, Congress passed the Concurrent Receipt bills in both the House and Senate. HOWEVER, the President did not include it in his budget, so this was a typical "double talk" by the Congress (it is election year.) On January 31, 2002, NBC Nightly News with Tom Brokaw had on Fleecing of America. This was a result in veterans not getting their VA disability compensation AND their military retirement pay. This is the third time that Tom Brokaw has included this in the Fleecing of America. Military retirees are the ONLY ones that have to pay for their disability compensation, as their retirement pay is offset dollar for dollar. This can be corrected by putting pressure on the Congress and the President.