The message below was sent to our Wyoming Congressional Delegation and Senator John McCain on 1/8/00(by my wife) asking for open congressional hearings on the Veterans Administration (VA) healthcare and benefits processing.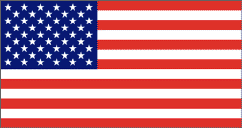 We ask that all veterans and spouses (to include surviving spouses) send a similar message to their congressional delegation.
"Veterans Administration Hearings While much has been said about VA funding this past year, little has been said (or done) about improving VA healthcare and the timeliness in processing of Disability Claims and other benefits.
As the wife of a disabled veteran, I have seen him with two doctors, at the Cheyenne VA Medical Center (VAMC), that don't really care what happens to him (they will remain nameless unless you desire to have their names.) One has been transferred to the Sheridan, WY VA; and the other one is still here at the Cheyenne VAMC. Even tho he has not seen either doctor for sometime, their effect on him has been everlasting and negative to say the least. We have filed numerous complaints (both written and verbal) to the Patient Representative at the Cheyenne VA. In addition, these names were mentioned in VA surveys my husband completed in 1997 and 1998.
This negative effect has caused the local VA rating board to continually deny him his 100% disability and unemployability that he has been fighting for since July 1996. The board is not under the jurisdiction of the local VA Director; rather they are under the control of the VISN Director at the Denver, CO VA center. Their comments have also affected his Social Security for Disability benefits.
The Social Security Administration (SSA) has used comments from these two doctors, and in turn, denied him his SSD. In addition, the SSA has made him feel like a criminal in asking for what he has worked for all his life to include over 21 years of active duty with the U. S. Air Force. More information on SSA will be sent to you at a later date.
While three and one-half years do not seem like a long time, it is since he has not been able to work since June 1996. There are other veterans who have had to fight the VA for their benefits five years or more.
Many non-veterans do not understand what is happening to our veterans and some veterans feel ashamed to be going thru this hassle of obtaining what they so rightfully deserve. To let non-veterans know what is happening, and to let other vets know they are not alone in their battles, my husband and I created a web site "http://members.tripod.com/ButchV/index-1.html" and which we sent to each of you a while back. Many veterans (and/or spouses and surviving spouses) responded back to us and said "Thank you for doing this." Many non-veterans responded that they felt ashamed for the treatment of our veterans.
Both my husband and I would like to see open congressional hearings with veterans and/or spouses expressing themselves on the medical care and the lack of proper timeliness of processing the benefits claims.
Sincerely, Carmen L. Vaughan"
3/2/00 Update: We recently received a letter from Senator Craig Thomas (Rep of Wyoming) stating he is going to conduct oversight hearings on the VA. We are preparing a letter back to him asking that he keep us appraised on the hearing. We will keep making updates as we hear from him.